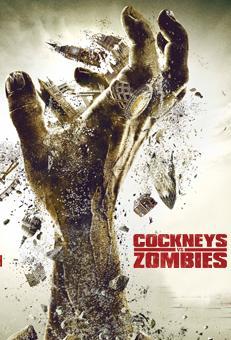 Titre original
: Cockney vs zombies
Réalisé par
: Matthias Hoene
UK - 2012
Avec
: Michelle Ryan, Honor Blackman, Georgia King
Deux frères dévaliseurs de banques voient leurs plans contrecarrés
quand des ouvriers travaillant sur un chantier ouvrent une
voûte close depuis 350 ans...
Quelques Liens Trouvés On Ze Oueb :
INFOS SUR LE DL :
Qualité
: ????
Format
: avi
Langue
: ANGLAIS
Sous-titre
: Français
[
FanSub
]
Le petit plus du Dr Zomblard
: Une comédie dans la lignée de Shaun of The Dead, remplie de petits
plaisirs coupables. Parmi eux, la présence de Alan Ford, l'une des grandes révélations du Snatch de Guy Ritchie.