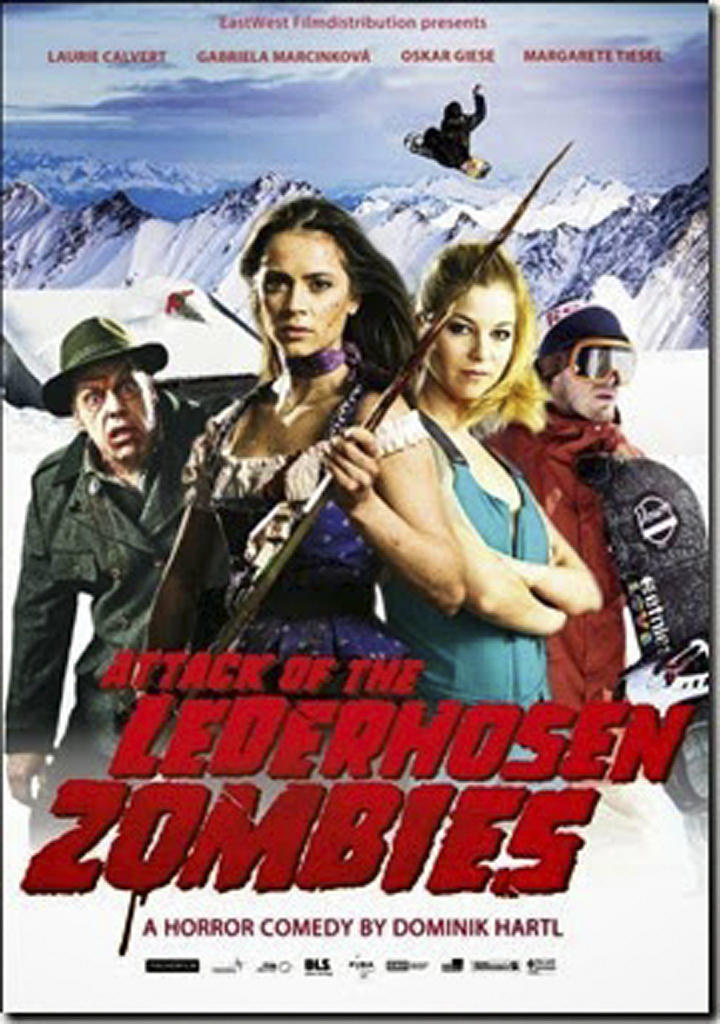 Titre original :
Angriff der lederhosenzombies
aka alpine zombie project, Attack of the Lederhosen zombies
Réalisé par :
Dominik Hartl
Autriche-2016
Avec
: Laurie Calvert, Gabriela, Marcinková, Margarete Tiesel
Steve, un snowboarder talentueux, ruine une séance
photo en pleine montagne à cause d'une blague
idiote. L'équipe décide de rentrer en laissant le farceur
seul avec Joshy, sa fiancée, et son camarade Branka.
Mais la faune locale est victime d'une étrange mutation…
Un lien trouvé pour vous on ze oueb :
Le seul avantage de ce film, c'est que je vois des montagnes enneigées, parce que quand j'ouvre mes volets, y a pas un pet' de neige. Saloperie de réchauffement climatique!!!
Sinon, c'est plat, humour pourri, scénar qui tient sur un demi ticket de métro. a Si vous venez skier par chez moi, prenez le pour voir la neige.