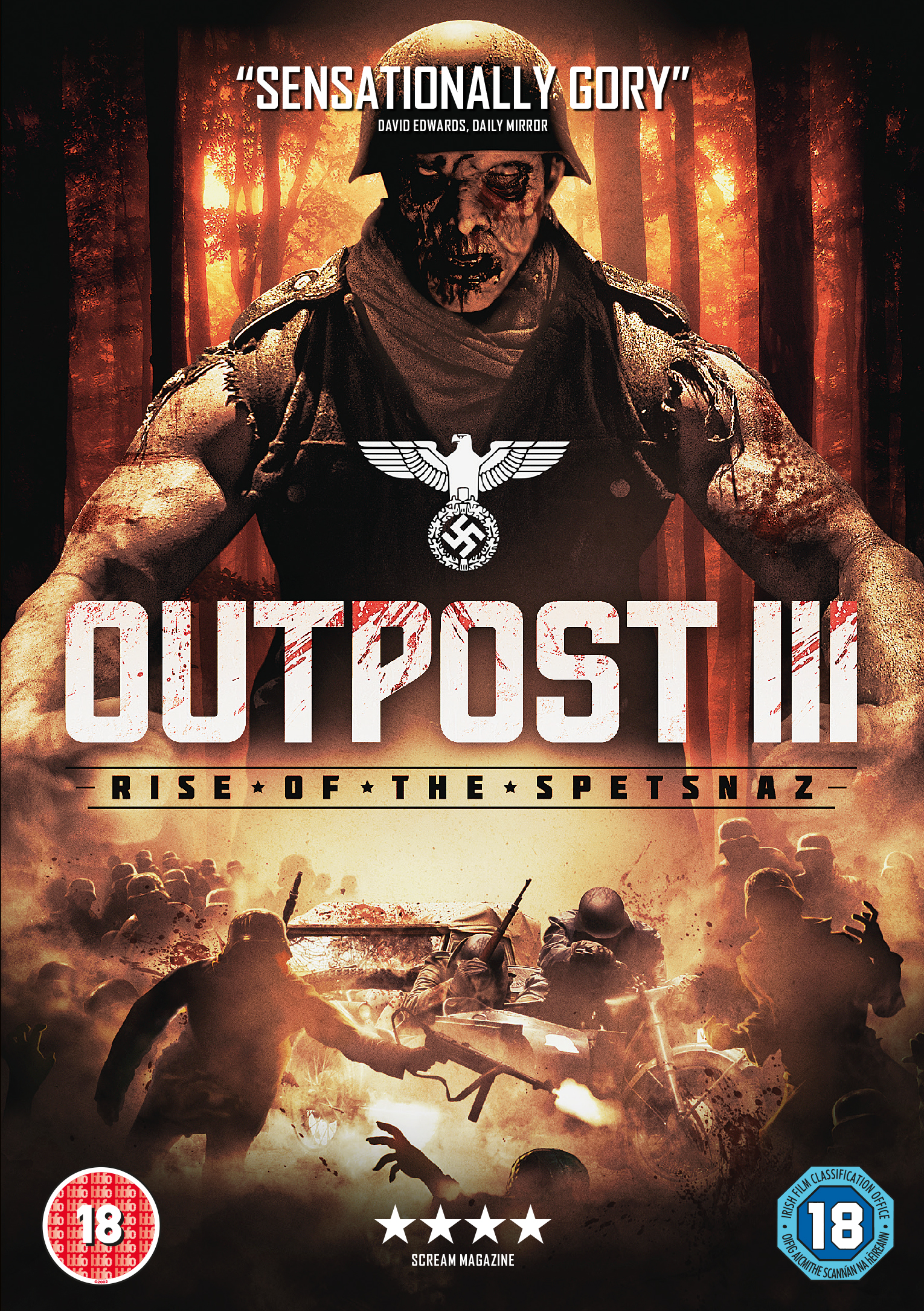 Titre original :
OUTPOST III: Rise of the Spetsnaz
Réalisé par :
Kieran Parker
USA-2013
Avec
:
Bryan Larkin, Iván Kamarás, Michael McKell.

Un groupe de Spetsnaz découvre les origines des
nazis zombies dans un bunker désaffecté...


Un renvoi chez warning zone :
VOSTFR
Les 2 premiers m'ont tellement marqués que je m'en souviens pas. Et celui là, ce ne sera pas mieux.
Mon principal reproche, ce serait le fait qu'on a 3 nationalités (russes, allemands et un ricain) mais que tout le monde parle la même langue, tous se comprennent. De même, ils ont tous une tronche d'américains (Strasser le nazi fait pas allemand pour un rond...). Bref, ça nuit à la crédibilité à mon sens.
Merci à StalkerJany pour les ST.